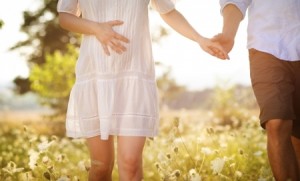 If you're seeking acupuncture services in Austin, Texas, please go to the Acupuncture Studio's website to book an appointment with me. If you're looking for consulting and coaching services, you're on the right page! (read more below)
Many people ask me how I can be a fertility consultant over the phone. After all, I am an acupuncturist, and part of my trade involves seeing a person face to face, checking their pulse, and looking at their tongue to assist in their diagnosis. But I often talk to people that can't afford to come in for acupuncture twice a week. Others don't live in my city and wish that they could find someone in their area to provide natural reproductive health services to improve their overall health and chances of conception.
So I've taken what I've learned, and am applying it to people remotely, to provide you with the best possible whole-systems medicine. I know, your next question is how are we going to do acupuncture when Misty lives in Austin and I live in Boston? Well, let's talk a little bit about the whole process.
First of all, Whole Systems Medicine looks at the whole person, and the couple as a whole, to see if there are any deficiencies or excesses (think illnesses or less than optimal health), and what we can do to return harmony to those areas, thereby improving overall health. When we improve overall health we also improve reproductive health, increasing chances of conception and a healthy live birth.
At Conceivable Coach, we do this through several options:
One-on-One Coaching – $300/month for 6 months
An initial consult with you and your partner, where we review:

Both of your health histories
Your fertility workup to date
The woman's menstrual cycle
What Basal Body Temperature Charting (BBTs) can tell us
Any symptomology that either of you has experienced in the last year (this can be anything from how well you sleep to how well your moods are regulated, or how healthy your digestion is)
Review of current diet, supplements, and medicines currently being utilized
Your current fertility plan (natural conception, IUI, IVF/FET, or some other variation)
All of this information will allow me to create your Chinese Medicine diagnosis, which will be used to create your plan. Please allow up to 2 hours for your initial consult, which is conducted over the phone, or with a video program such as Skype.
Create a Plan, including but not limited to recommendations for

Fertility-friendly diet
Supplements
Exercise
Stress reduction techniques
Acupressure
Acupuncture and herbal plan (to be utilized by an acupuncturist of your choosing, in your area).
A written plan will be provided to you, and a copy can also be sent to your acupuncturist if desired. You will receive some parts of your plan at the end of our consult, but all materials will be emailed to you within 3-5 business days of our consult.
Ongoing Coaching Sessions

3-4 coaching sessions per month (30 minutes each)
Coach clients through difficult situations or scenarios (for example what to say to that aunt that keeps asking when you're going to have kids)
Email follow-up between sessions to encourage patients to stick to their treatment plan (and help them get back on track if needed).
Patients are encouraged to contact me by email with questions between their coaching sessions.

Monthly Evaluation 

Review diet, BBTs, and any new information from your Western doctor and treatment you are pursuing with them
I will reassess your current progress, and make adjustments to your treatment plan as needed

Re-evaluation

At the end of your 6-month plan, I will evaluate the progress you have made, and make additional recommendations.
I work with clients for an initial period of 6 months because it takes at least 3 months to make 50% improvement with their fertility and overall health. It takes time for healing to occur and lay a healthy foundation for a healthy pregnancy. Therefore I don't expect to see a pregnancy occur during the first 3 months that we're working together (although I sometimes do!).
Not interested in one-on-one coaching? Here are 3 other great options!
Jump Start My Fertility Package – $500
For women that don't have 6 months to work with me, they can opt for this package. This can be a great option for women that will soon be starting an IVF or FET cycle. We will spend a month working together and the package includes:
Initial Consult
Recommended treatment plan (with dietary, exercise, supplement, and alternative & complementary medicine recommendations)
2-3 coaching sessions during the month following the consult (30 minutes each)
Email contact between coaching sessions to keep you on track.
3 Month Coaching Group – $147/month for 3 months
For women that have 3 months to work with me and feel they can't financially invest in the one-on-one coaching. The coaching group includes:
A private 30-minute consult with Misty (so I can make dietary & lifestyle recommendations specifically for you and your fertility situation)
2 monthly 90-minute group coaching calls (These calls will be broken into 2 parts: 1. I will teach on a fertility-related topic 2. I will answer questions from the group and provide coaching to group members. Please note that the teaching at the beginning of the call will be recorded for any group members that can't make the call live, but we will NOT be recording the Q&A and coaching part of the call.)
Secret & Private Facebook group for additional resources, to ask Misty fertility-related questions, and provide support to each other.
Being paired up with a buddy each month for you to provide support to (and you will be paired with a different buddy so they can support you!)
You can read more about the Coaching Group here.
This is a great option for women that want the support of a group during their fertility journey, while still receiving some individualized support from me. Get more information about the coaching group by emailing me directly at misty@conceivablecoach.com.
6 Months of Laser Fertility Coaching – $79/month for 6 months
For women that have a good handle on how to improve their health but need help from me to help keep them accountable. This package includes a 30-minute initial consult and treatment plan, followed by weekly 15 minute calls to keep you on track with your treatment plan and fertility goals. Read more about this program here.
Not sure which option is right for you?
Unsure what the next step on your fertility journey should be? Then sign up for a FREE Fertility Assessment Session. This 30-minute consultation will help you:
gain insight about your menstrual cycle and what it says about your fertility
get clarity about your fertility situation
determine what's holding you back from being able to grow your family
decide the next step on your fertility journey – and be excited about it!
During this session, if you and I both feel that my work is a good fit for you, we will go over my services and fees to determine your best option. Simply go to my booking calendar here to schedule this session or give me a call today at 512-677-9051.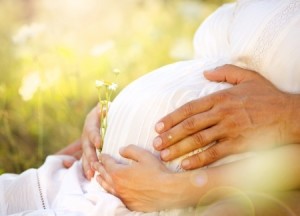 Have questions that aren't answered here? Contact me for more details! Click Here to email me right now!